Lincoln - Personalisation Studio Car Configurator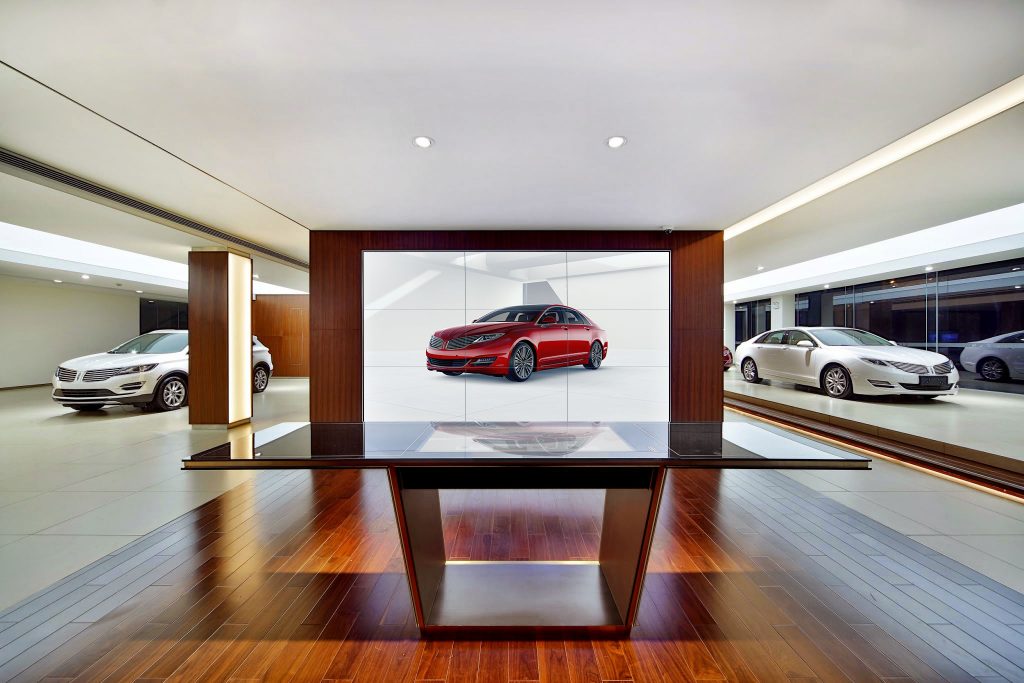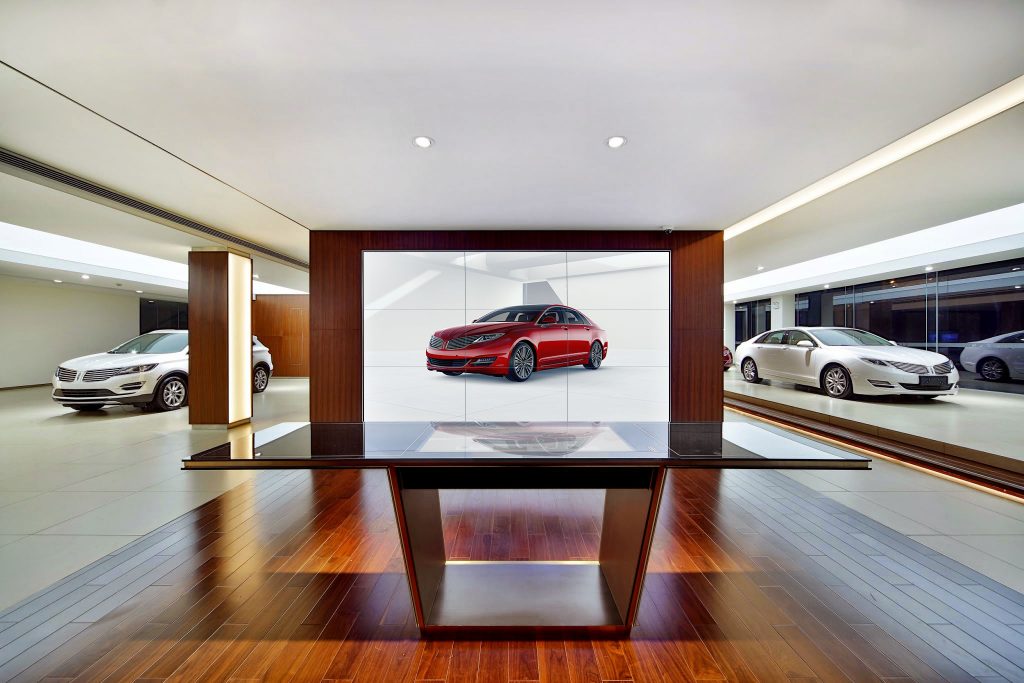 Ford's luxury range Chinese dealership car configurator. 4k VRed (Python) video wall and controller HTML5 built with AngularJS and Unity. Material swatches with integrated RFID, QR code and social media.
Lincoln is Ford Motors luxury range and in 2014 it launched in China. Imagination secured the rollout of 16 dealerships thought China with an idea that allowed visitors to the dealership to customise their car using a touch screen console and huge 4K wall. The technologies used includes Unity web plugin HTML/JavaScript/CSS with angular and coffee, a Node.JS backend, RFID and deployment tool, and Vred for the video wall. Take away from this experience was that how impressed everyone was with a huge 4K video wall and that personalising your own ride is still a very popular thing to do even if the real car is just over there. Chalenges met with this project include overcoming memory issues within Chrome, communicating between three separate pieces of software and making it look hot.
The eService Console was interesting because an it was innovative and allowed customers to see their car being services in real-time by way of reports and a live video feed into the workshop.