GE Innovation Centre Turkey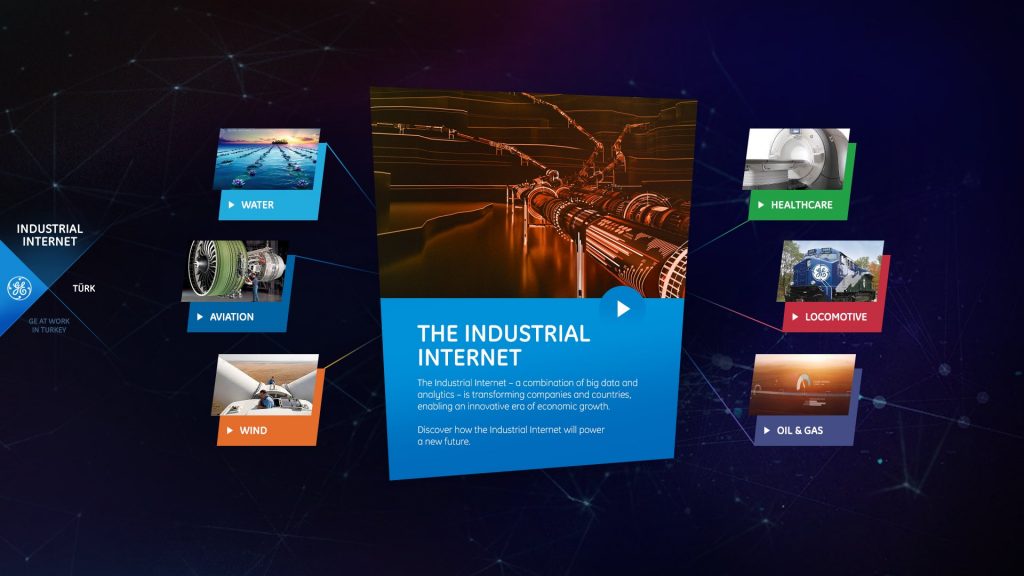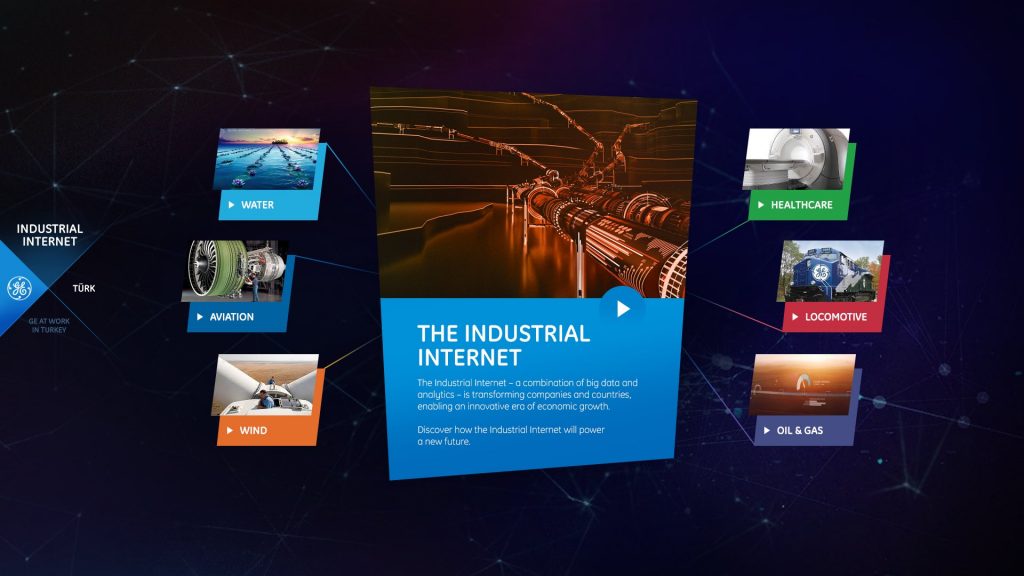 Innovation centre showcasing GE's portfolio of emerging technologies and energy solutions.
GE has a huge presence in Turkey from wind solar and gas to science and technology and their new innovation center is designed to showcase GE's achievements and innovative developments in this field. As part of the Imagination Asia team, we created 15 digital activations designed and developed over 12 months and deployed in two weeks!
It was an amazing feat involving huge 8k video walls, interactive touch screens, sensor-driven LEDs, a companion tablet and whiteboard, along with projections, beacons, and a huge interactive table! All this managed by a custom CMS. Technologies used include Unity, C#, HTML/JacaScript & some Flash.
Highlights of this project were seamlessly integrating a huge range of technology into one cohesive experience that remained true to the creative intent.
Below: This is the main interface for a video player. Tapping a thumbnail would display a detailed view. The camera would then oomed into the 3D space and played synced full 4k screen on both video walls and linked LED model light animation.
Below: Detailed view for a category. An ambience was created with particles and lighting.